Don't Get Swayed this Christmas by Challenging Emotions
A lot of mixed emotions are triggered during the Christmas season.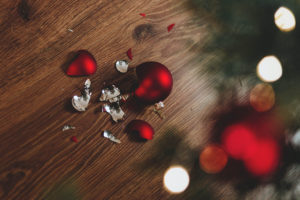 During the current pandemic, celebrations may trigger a lot of anxiety. However, the challenge of the holiday is to overcome any distracting emotions, memories, or dysfunctional habits and stay focused on the main thing. Building strong families means engaging the holidays as growth opportunities.
What is the main thing? At the center of Christmas, is the opportunity to lead our families to deepen and strengthen our faith through celebration. In faith, we cleave to Christ, in opposition of the distractions of the world. Faith can be the foundation of how we overcome challenging situations, as well as emotions and habits that can hold sway over our souls.
The Swaying Pendulum
The swaying pendulum is a metaphor for how emotions and habits distract us away from a faith focus. Picture the pendulum below: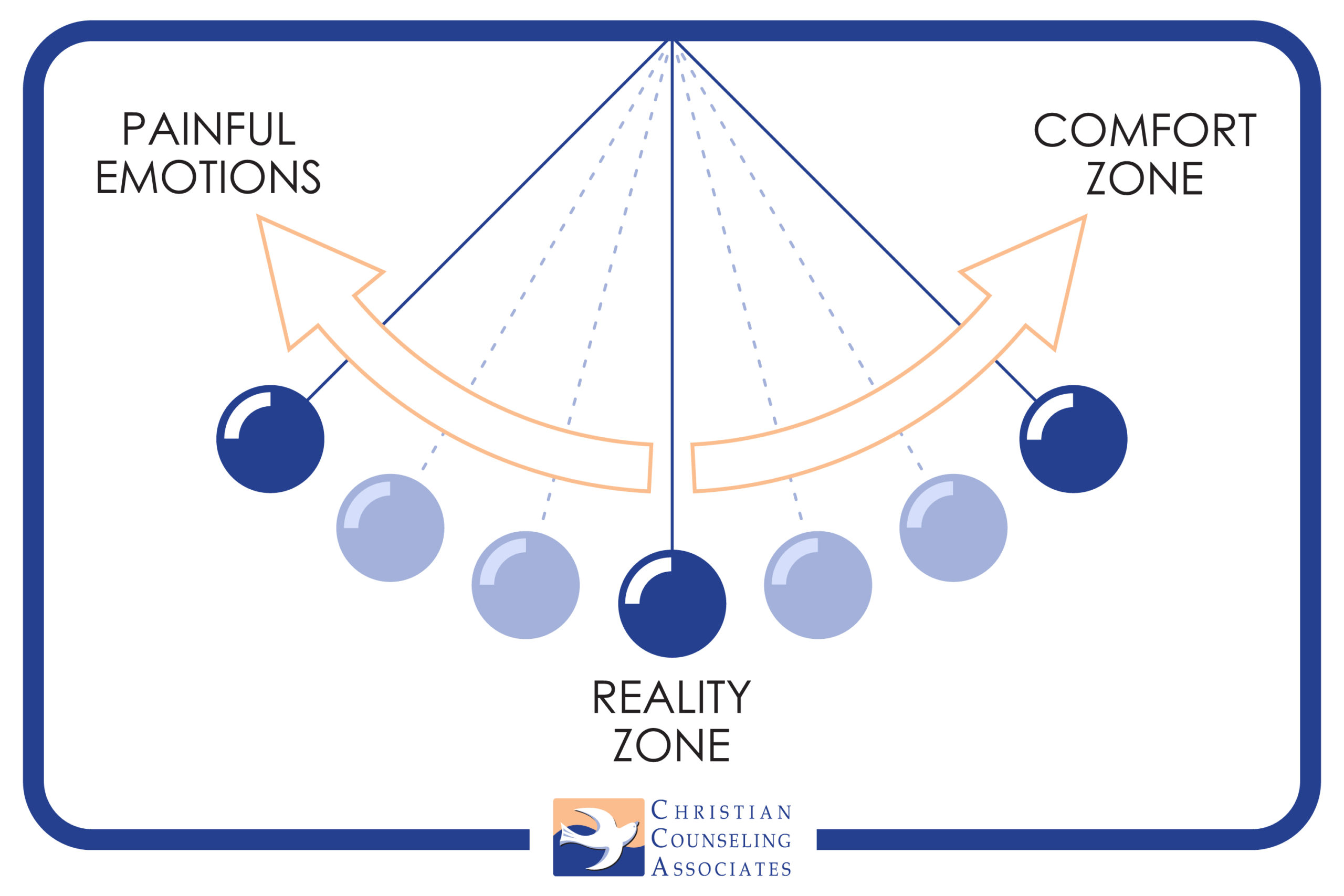 Emotions and habits work like a swaying pendulum in the mind. Painful emotions on one side represent the grief, anxiety, depression, anger and other habits we have accumulated along our life journey. Family situations and relationships become triggers of emotions. Christmas time often brings us into close contact with relationships and their past memories, thus making triggers more intense and frequent.
When pain is triggered, we naturally seek relief. When we are overcome with negative emotions, we gravitate toward a comfort zone. This natural tendency represents the urge to avoid through multiple habits. When we avoid painful emotions this starts the pendulum swinging.
Avoidance is like trying to hold the pendulum up on the left side (see comfort zone above). The more intensely we try to avoid, the higher we hold the pendulum in the zone of comfort. However, this zone is not reality, it can not be maintained. When we let go, the pendulum swings toward pain. The longer and harder we try to avoid reality, the further and more frequent the pendulum swings back into the pain zone. Avoidance of painful emotions brings about this type of instability in the mind. It's like the pendulum above.
Stepping Away from the Pendulum
Imagine now that you can hop off the swaying pendulum and stand at a distance from it. This is what it is like when you take on a faith perspective. From the heart of faith we deal with reality. We acknowledge times of comfort and joy, but we also face painful emotions and commit to replace destructive habits. Joining with family and community naturally points us toward reality, and the need to deal with emotions and habits that may block our ability to maintain foundational relationships.
How do we hop off the pendulum? In faith, we can take a "step back" from being over focused on emotions and habits, and seek Truth in our lives. From this perspective, we can see the life and conduct of our Lord Jesus on earth, starting with the celebration of Christmas.

"Everything is as God made it; not as it appears to us. We have the world so much in our hearts, are so taken up with thoughts and cares of worldly things, that we have neither time nor spirit to see God's hand in them."
Matthew Henry
God has put eternity in our hearts. In faith, when we get distance from the swinging pendulum of our worldly desires, and the painful emotions and selfish urges, our minds can be at peace with the reality that the Lord provides. This is when our minds work best, and our lives together (with family and neighbors) make good sense. In this state of mind, the emotional pendulum swings are less intense, as our outlook is more reality based.
Click the button below to download an interactive guide on how to "hop off the swaying pendulum" of emotions and find peace.
The Christmas Pendulum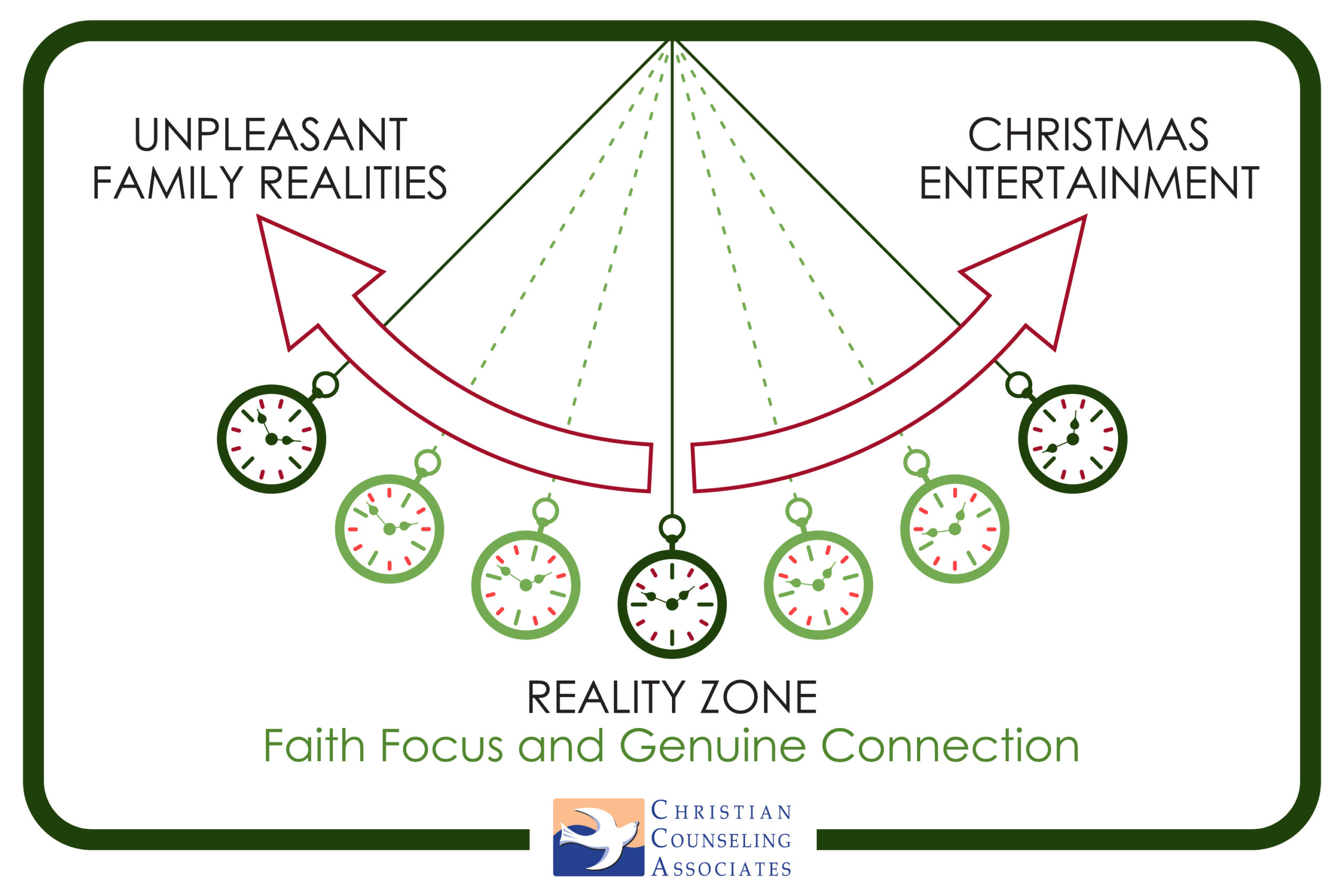 Celebrating Christmas is a personal and family growth project. Faith is the cause of victory that urges us to seek truth in our celebration. At Christmas, this involves sharing this holiday time from an eternal perspective. As noted above, connecting with others triggers painful emotions and memories, as well as joy. Avoiding relationships and undesirable emotions can set us off like the swinging of the Christmas clock.
When we step off of the swinging pendulum, we attempt to let Christ's voice be our reality and our eternal perspective. This is only possible when, in and by faith, we cling to Christ. Letting other fleeting thoughts and feelings pass, we seek this genuine connection with the Lord.
The Lord designs this to happen in the context of our spiritual family. When we have connection with others, we make allowances for unpleasant triggers of unwanted family realities, and also experience the joy of Christmas and comfort through togetherness. Ultimately, what we seek in faith is a deeper connection with the Truth that Christmas brings. That's how our minds are designed to work around Christmas. It's like the Christmas Clock above.
Christmas Preparation
At CCA, we seek to overcome the world (including pain and dysfunctional habits) by faith. We hope the imagery of the pendulum will help you develop a method of dealing with difficult emotions and situations during the holidays. By faith, our families can become strong, and centered in the truth and grace of Jesus Christ.
Need help with this journey? Call us! Our Counselors will be available through the Christmas season to help.