Marriage Counseling and Therapy
At CCA, we help couples' love for each other grow by discovering the heart of their marriage commitment.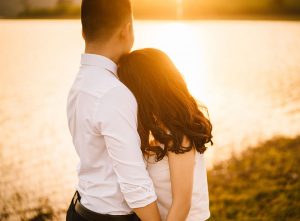 Whether just beginning your lives together, seeking a check-up along your journey, or discovering that your partnership is spiraling quickly downhill, you can benefit from Christian marital counseling. Christian Counseling Associates offers faith-based marriage counseling from a Biblical worldview at a location near you.
We believe that the bond between you and your spouse is a sacred one. You have been joined together as one by God and should not be separated (Mark 10: 7-9). So at Christian Counseling Associates, we help couples' love for each other grow by discovering the heart of their marriage commitment.
Our renewal Christian counseling sessions assist with conflict resolution. Learn the practice of forgiveness, understand the freedom of salvation through Jesus Christ, and even learn to love and communicate with your spouse like you never knew you both could. Committing to Christian marital counseling can be the first step to staying together, because you will learn to work with, and respect one another, in new ways.
The Bible describes love between spouses as sacrificial, a commitment in which each partner lifts up the other in kindness, prayer, and respect. In a broken world, it can be difficult to avoid the dysfunctional patterns that become stumbling blocks to a loving marital commitment. Seeking Christian marriage counseling can show you how to undo these harmful patterns and help you move closer to establishing the Biblical marriage that you originally hoped for (Proverbs 15:22).
The lifelong probability
of a marriage ending in divorce
SOURCE: PolitiFact.com estimated in 2012
Our marriage counselors have a passion for bringing couples together, working through the hurts and heartaches, and promoting forgiveness and forward momentum. Renewal Christian counseling is for couples who are struggling, couples who have lost hope, and even couples who want to take their marriage from good to great.