Depression Counseling
Christian Counseling Associates offers a unique perspective of clinical depression treatment from a Biblical worldview.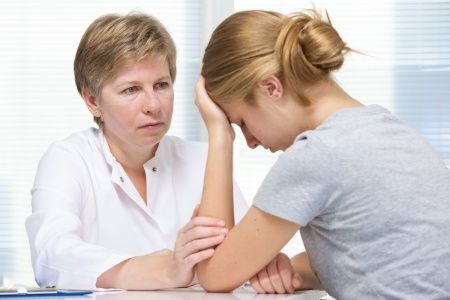 In the United States, studies show that about 1 in 10 adults report symptoms of depression. The effects of depression are significant and harmful – it can destroy our jobs, relationships, health, and even our desire to live. Depression can be an isolated occurrence or an ongoing battle, but seeking the help of a professional to direct treatment for depression is essential.
At Christian Counseling Associates, our counselors integrate prayer and Scripture with various depression treatment options including cognitive therapy for depression and help for those seeking bipolar treatment options (for those experiencing a pattern of significant high or manic phases that accompany their depressed mood).
Some symptoms that may help you identify your need of treatment for depression or another type of mood disorder include:
Loss of interest in activities you once found enjoyable, poor appetite or overeating, low energy, fatigue, poor concentration, no energy, difficulty making decisions, low self-esteem, struggle with chronic medical condition, sudden severe mood change, or occurrence of a severe psychological stressor (death, divorce, or other severe trauma).
Wherever you are in your faith, it is possible to be afflicted by depression. An example of this is shown in the Bible as the psalmist cries out to God:
Hear my prayer O Lord, and let my cry come to You. Do not hide your face from me in the day of my trouble… For my days are consumed like smoke, and my bones are burned like a hearth. My heart is stricken and withered like grass so that I forgot to eat my bread… I lie awake…for I have eaten ashes like bread, and mingled my drink with weeping."
(Psalm 102:1-9)
adults report
symptoms of depression
If you or someone you know is struggling with depression, please call Christian Counseling Associates at 724-396-1510 to receive treatment for depression today.