Christian Counseling Associates
Clinical Mental Health Counseling
FOUNDER AND CLINICAL DIRECTOR:
Richard Hoffman, Ph.D.
Clinical Director of Christian Counseling Associates
Christian Counseling Associates (CCA) provides individual, marriage, and family counseling. We serve Christians who want their faith integrated into the counseling process and those holding any beliefs or attitudes toward spirituality. Our counselors will help you identify the core issues that have caused your emotional and personal problems and efficiently develop strategies to resolve the issues that have you stuck.
Our counselors are experts in faith-based clinical counseling and highly trained from accredited institutions. We have a heart for God, families, and those who struggle with personal life challenges. Our organization is well established, with a location near you. In addition, when an onsite location is not convenient, we provide excellent online counseling services. CCA also provides many treatment options not available with smaller practices, such Alpha-Stim treatment for depression and anxiety, Freespira Biofeedback for Panic Disorder, and psychiatric medications if desired.
Substance Addiction Counseling
Often, recovery from addiction can seem challenging, isolated, or even impossible. Let Christian Counseling Associates stand with you! CCA provides compassionate, faith-based treatment for addicted individuals and support for their families. Our drug and alcohol rehabilitation programs are certified and approved by state licensing agencies and we accept most insurances, including Medicaid in Westmoreland County Pennsylvania. Are you ready to break the cycle of addiction? Don't try to do it alone; find your turning point with CCA today!
All calls are confidential.
Our call center is available to schedule appointments
Monday – Friday/8:30 AM – 5:30 PM
Office Hours:
By Appointment: 8AM - 9:30 PM Availability of Counselors may vary
Our Workshops and Seminars
Christian Active Parenting
Christian Counseling Associates offers a proven parenting skills program that combines the wisdom of Christian faith and research tested techniques with principles that will strengthen your family. 
Through group participation led by licensed professional counselors, parents will improve their ability to integrate Christian faith and effective discipline into an overall parenting style that builds solid family bonds.
Workshops are presented within a 6-week, 2-hour format. Members will learn methods to improve communication within their families as well as build solid foundations in their children for the upcoming Embrace the Joy of Parenting teen years.
Christian Counseling Associates is offering Marriage 2.0! A dynamic six-week marriage class designed to help you look deeper into the heart of your most important earthly relationship.
Sessions will include activities for couples, biblical teachings, relationship assessments, communication tools and steps to immediately put these principles into action. Whether your marriage is the best it has ever been or in serious need, "Marriage 2.0" will be a blessing.
Our Founder and Clinical Director, Dr. Rich Hoffman, and our expert clinical staff are available for onsite workshops and seminars. Topics include but are not limited to: 
Christian Approaches to Mental Health Issues
Developing Peer-Led Counseling Programs in the Local Church
Managing Stress and Burnout
Conflict Resolution in the Church Community
Understanding Addiction and Ministry Response
Ask Christian Counseling Associates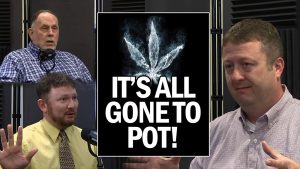 NEW PODCAST 29 | It's All Gone to Pot! (Guest: Tom Weil and Chuck Sigler) | 85 min 15 sec
Marijuana use is on the rise in our culture, most states are on the brink of legalization. What does this say about our society? What is a Christian mental health response to this issue? I am your host, Dr. Rich Hoffman, and on this episode of Ask Christian Counseling Associates, join me to discuss these questions and more topics with our Clinical Supervisor, Tom Weil, and CCA counselor Chuck Sigler.
Visit Our Podcast – CLICK HERE
Visit On Youtube – CLICK HERE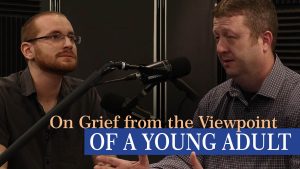 PODCAST 28

| On Grief from the Viewpoint of a Young Adult (Guest: Alexander Petrie) | 90 min 27 sec
Losing a loved one is tragic and affects life in deep and permanent ways. How can we understand and make meaning of these experiences? I am your Host Dr. Rich Hoffman and on this episode of Ask Christian Counseling Associates, Join me to hear a story of grief and loss from a young man's perspective with guest Alexander Petrie from Charter Oak Church in Greensburg, PA.
Visit Our Podcast – CLICK HERE
Visit on YouTube – CLICK HERE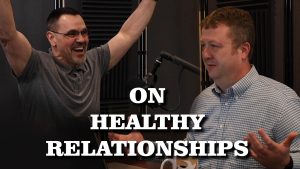 PODCAST 27 | On Healthy Relationships (Guest: Carmen Shullo) | 96 min 03 sec
What does it mean to be in a healthy relationship? Why are healthy relationships in our lives so important? Today this idea is foreign to our culture and even the mainstream mental health profession. I am your host, Dr. Rich Hoffman, and on this episode of Ask Christian Counseling Associates, Join me to discuss these questions and more topics with our guest pastor Carmen Shullo from Butler, Pennsylvania.
Visit Our Podcast – CLICK HERE
Visit on YouTube- CLICK HERE
"However, as it is written: "What no eye has seen, what no ear has heard, and what no human mind has conceived"— the things God has prepared for those who love him—" — 1 Corinthians 2:9 
 . Powered by BibleGateway.com.
© Copyright 2023 by Christian Counseling Associates of Western PA. All Rights Reserved. | Webmaster: GPVI