Robinson CCA Office
Christian Counseling Associates' Robinson office is located off of Steubenville Pike on East Windhaven Road in Robinson PA. Our offices are housed in the Restoration Church of Christ of Robinson and offer an inviting and professional environment to best serve our clients. 
Our staff counselors are highly trained and graduates of accredited institutions. CCA counselors commit to providing counseling services that are empirically based, trustworthy, and faith focused. Our counselors are qualified to provide counseling for a wide variety of mental health issues including Anxiety, Depression, Addictions, Trauma, Spiritual issues, and other complex issues. Our Robinson office serves children, adolescents, adults, couples, and families. Contact CCA today to schedule an appointment with a counselor.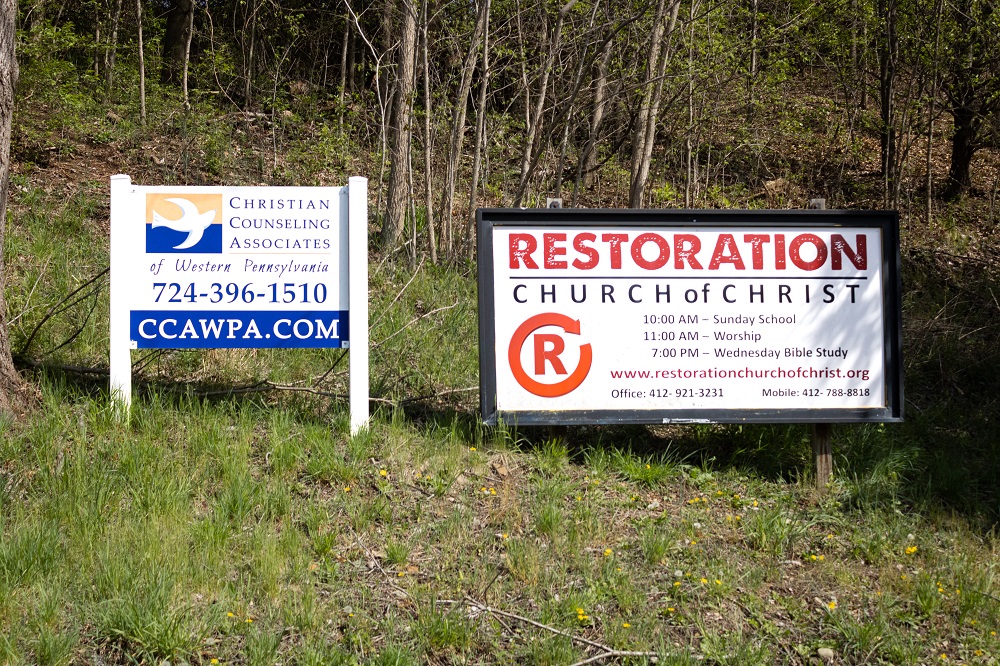 | | |
| --- | --- |
| Monday | 9AM – 9PM |
| Tuesday | 9AM – 9PM |
| Wednesday | 9AM – 9PM |
| Thursday | 9AM – 9PM |
| Friday | 9AM – 9PM |
| Saturday | By Appointment only |
| Sunday | Closed |
Reneé graduated from Medaille College in 2008 with a Master of Arts in Mental Health Counseling. Reneé is a member of the American Association of Christian Counselors.
Paul graduated from Washington State University with a Master of Arts in Counseling Psychology. Paul is skilled at working with individuals, couples, and families. He is trained to work with most areas of clinical disorder.
Kathleen graduated with her Master's degree in Psychology from Duquesne University and an additional Master's degree in Marriage and Family Therapy at Duquesne University in 2004.
Restoration Church of Christ
1040 E. Windhaven Rd.
Pittsburgh PA 15205
Allegheny County
"However, as it is written: "What no eye has seen, what no ear has heard, and what no human mind has conceived"— the things God has prepared for those who love him—" — 1 Corinthians 2:9 
 . Powered by BibleGateway.com.
© Copyright 2023 by Christian Counseling Associates of Western PA. All Rights Reserved. | Webmaster: GPVI