7 Signs that Fear is Controlling My Life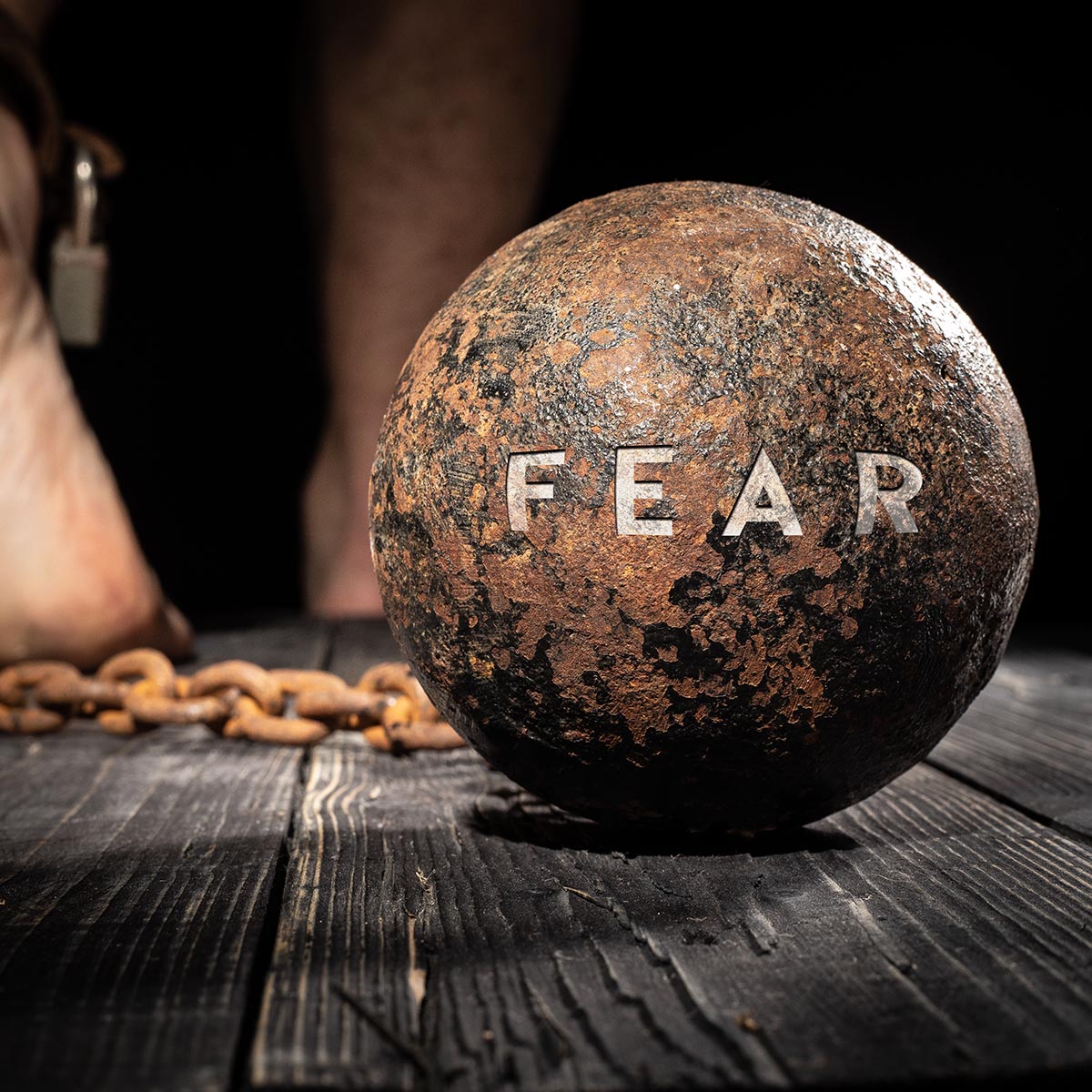 Fear has a positive function. It triggers strong emotion to let us know we are in danger. What is there to be afraid of in our current environment? The suggestion of illness, injury, economic hardship and violence can be an unsettling reminder of the possibility of personal loss. Fear helps us anticipate these potentially harmful events. Fear is designed to warn us, make us more watchful, and ultimately protect us from harm.
As we are frequently bombarded with threats, whether real or imagined, fear becomes damaging. Fear begins to create a pattern in our lives as it converts to a constant state of anxiety. The change from productive fear to habitual anxiety occurs subtly and gradually over time. Eventually, as the pattern of anxiety builds it becomes like an illness, even distorting our ability to differentiate reality from fantasy.
Don't Let Fear Control Your Life
Take a step back this week to reflect on how fear has been triggered in your life over the past month. What fear or anxiety is pressing? What challenge do you face this week?
Reflection Questions:
1. How long and to what extent has fear or anxiety been occurring for you?
2. What would your life be like if you were free of this anxiety?
Struggling with fear and anxiety? We do not have to struggle alone. Jesus is with us! Whatever challenge we face, we can face it together! There is no other name like Jesus! That is the knowledge that CCA Counseling is rooted in. This is how we fight out battles, whatever the struggle.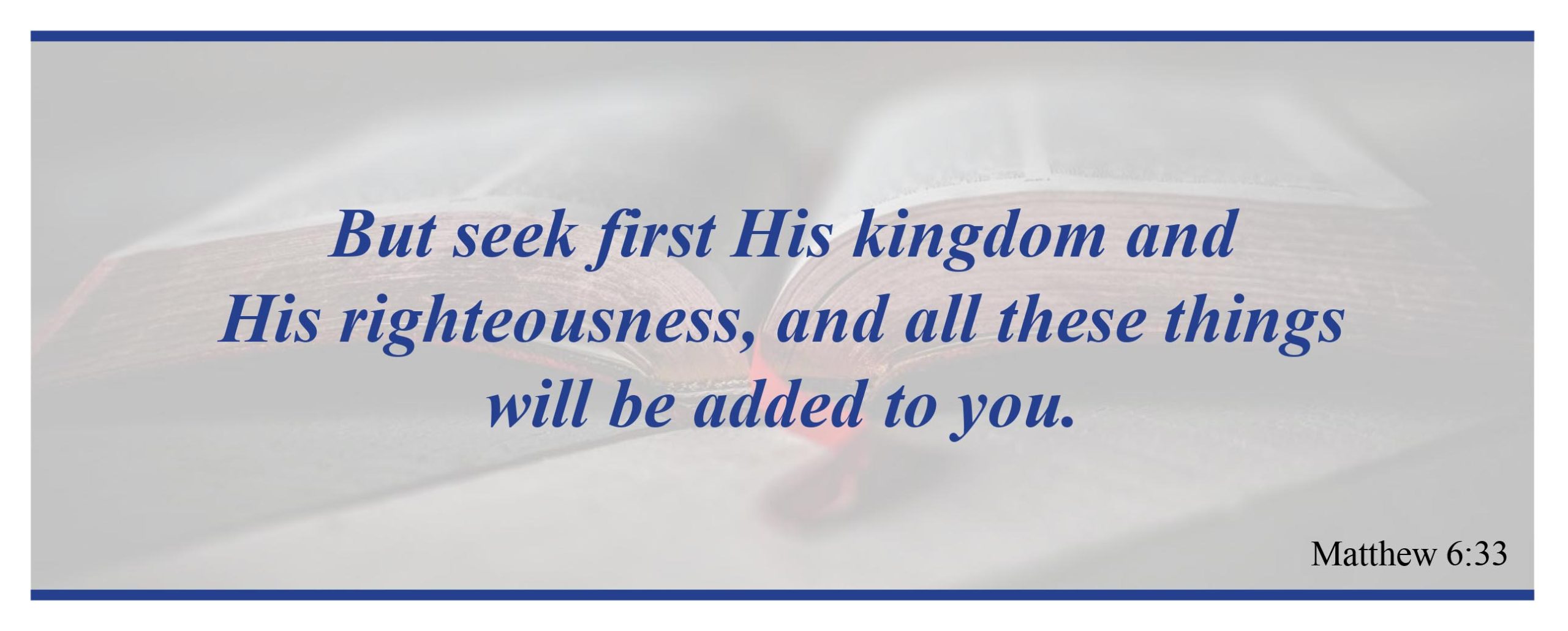 How have you been trying to cope with anxiety? To seek His kingdom and His righteousness means to put God first in your life. Anxiety distracts, distorts and diminishes our ability to focus on where the Lord is leading us. Anxiety can distract us so much that it becomes a primary focus in life. Find out more about signs that fear may be taking control of your life.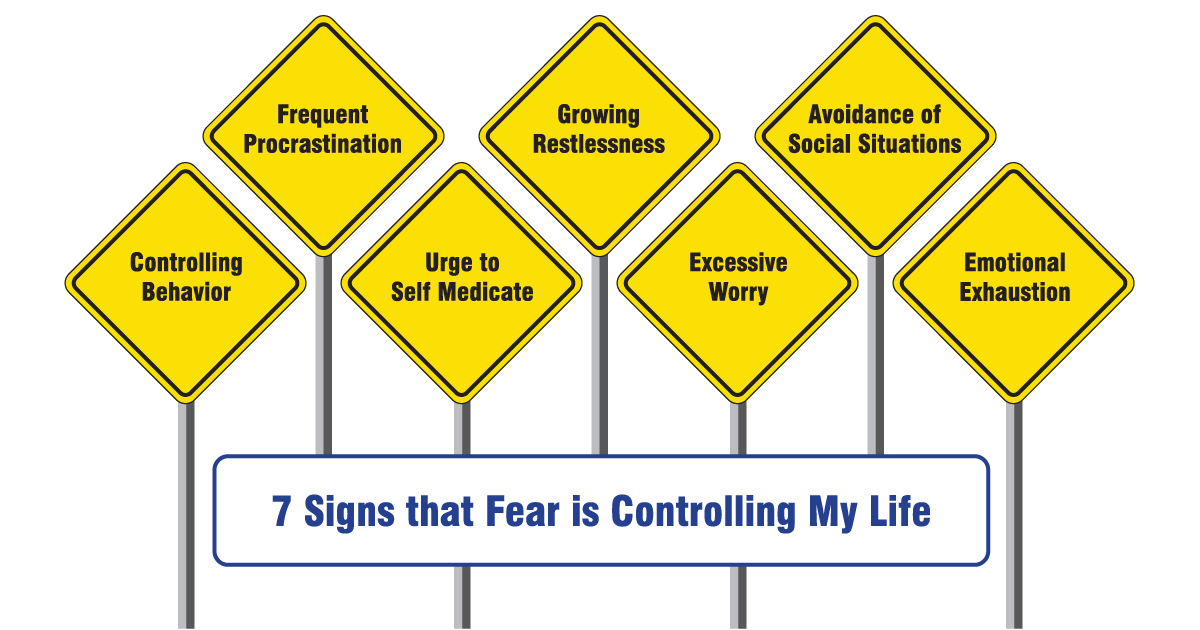 7 Signs that Fear is Controlling My Life
Frequent Procrastination
Growing Restlessness
Avoidance of Social Situations
Controlling Behavior
Urge to Self Medicate
Excessive Worry
Emotional Exhaustion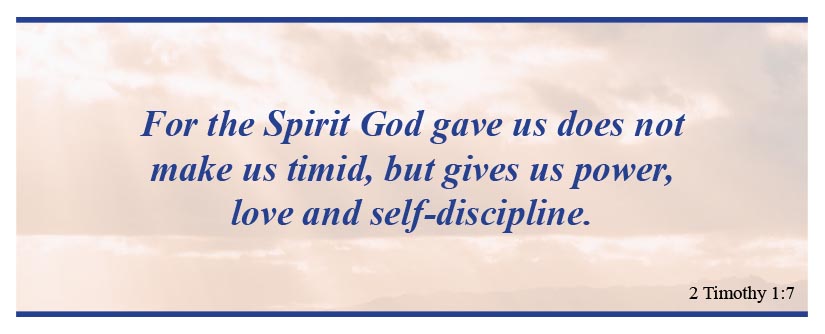 Christian Counseling Associates provides wise counsel and effective interventions for anxiety. Where to start? Together, let us seek the throne of grace. This is how we fight our battles! Need extra help? You don't need to face the struggle alone. Call Christian Counseling Associates Today.