Taking Committed Action
Looking for a new start in 2020? That's what many seek when coming to counseling. A new year is symbolic of a new start. We can all have a new start in life. The ultimate goal of any counseling is to develop a sense of what is dysfunctional in life and develop new patterns and habits. Reflecting on the past, gives us an opportunity to appreciate achievements and focus on things that need to change. The new year gives us a symbolic opportunity to make a commitment for change. It can be like a new birth or being born again.
Committed Action
Committed Action is a core value of the counseling process. As we improve our ability to manage dysfunctional thoughts and feelings, we learn that our symptoms are not the main issue. We need to allow symptoms to point us to the underlying issues and habits in our lives that cause the pain we experience. When this connection becomes clear, we have the opportunity to get in touch with deeper heart virtues, and let them guide our actions for the future. Committed action is part of every growth process.
Metaphor: Running The Race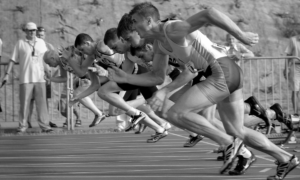 "Do you not know that in a race all the runners run, but only one gets the prize? Run in such a way as to get the prize. Everyone who competes in the games goes into strict training. They do it to get a crown that will not last, but we do it to get a crown that will last forever." (1 Corinthians 9:24 – 25).
In any Christian Counseling process, we are seeking to identify places where we have become stuck. These are the places where we have been side tracked from our ultimate life purpose. Before we got caught up in our symptoms, we were running a race of perseverance, and persistence toward the prize. The main goal in recovery from being spiritually stuck, is to have the emotional flexibility and faith discipline to continue to engage growth and change. Don't give up!
"Not that I have already obtained it or have already become perfect, but I press on so that I may lay hold of that for which also I was laid hold of by Christ Jesus. Brethren, I do not regard myself as having laid hold of it yet; but one thing I do: forgetting what lies behind and reaching forward to what lies ahead, I press on toward the goal for the prize of the upward call of God in Christ Jesus." (Philippians 3:12 – 14)
The key to engaging in a change process is consistent action toward a goal. What is the goal of Christian Counseling? To experience continual growth and spiritual maturity as we trust Christ more and more every day. This can happen if we "press on" in our committed actions toward learning about Christ, drawing closer to Him and obeying His ways.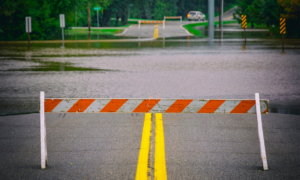 When we are stuck, our behavior is geared toward avoiding obstacles and challenges. Rather than taking on responsibilities worthy of our gifts and abilities, we seek what is easy. Instead of listening to our heart, we react to feelings. So where are the barriers? Where have we stopped running the race? Where do we remain partially stuck?
Core Life Areas to Consider:
Family
Career
Leisure
Spiritual Growth
Life in the Church
Reflection: What would committed action look like in each of these areas. Try to picture what consistent action could be taken, to start "running the race" in each area. Attempt to set a goal for a daily action in each area above.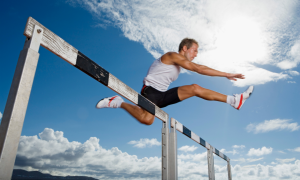 What is a step toward perfect progress? Start with small manageable actions. How do you start to run a long race? Just put one step in front of the other.
Take a look again at the life areas above. What is one small manageable step that you could take today and everyday toward committed action in these areas? For example, commitment in marriage today, can be making one appreciated comment toward a spouse on a daily basis. Even something as small as this can go a long way, and get things moving again.
Cognitive Testing For Brain Health!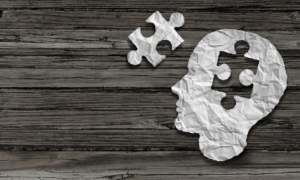 Looking to measure your progress in counseling? Cognitive Testing is appropriate for those who are seeking to measure overall brain health throughout the lifespan.
The comprehensive cognitive assessment allows you to objectively evaluate your short-term memory, reasoning, concentration and verbal abilities.
#1 Recommended Assessment
Offered at a new special discounted price for January! Take advantage now.
Order online: and take the test online from the privacy of your home.
Clients of CCA can continue to test and retest to gauge their progress in the counseling process!