Acceptance Versus Avoidance – Part 2
Psychological Flexibility
As discussed in last week's article (click here to read full article), Psychological Flexibility can be seen as a continuum of being emotionally flexible and healthy to being emotionally inflexible and unhealthy. The process of developing Psychological Flexibility follows core aspects of how we deal with or interact with life challenges. Our ability to deal with experiences by acceptance versus avoidance is described below:

Acceptance – Acceptance is our ability to embrace reality as it happens in real time, even when it's painful. Ultimately, dealing with reality is our responsibility in this world. When we own this responsibility, we grow emotionally and spiritually.
Experiential Avoidance – happens as we develop habits of ignoring, distorting, or trying to forget unpleasant events and life experiences (Hayes, 2012). The more we try to avoid the problems in our lives, the more dysfunctional and intense our emotional pain becomes. Experiential Avoidance is like living in a fantasy. We naturally avoid because it makes us feel good. Unfortunately, the more we move towards avoidance, the more unrealistic and dysfunctional life becomes.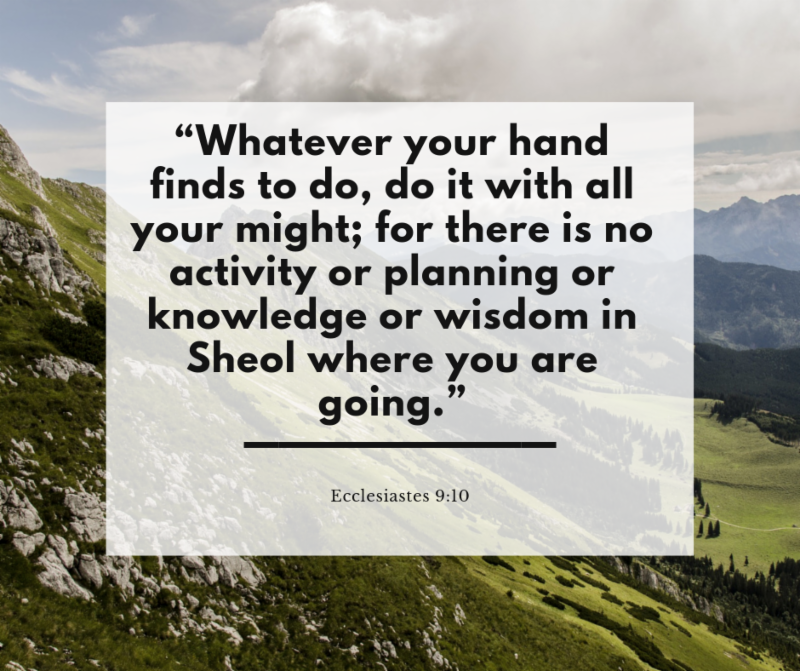 The scriptureto the left points us toward taking responsibility in whatever we struggle with through a process of acceptance. Acceptance involves the steps of admitting, analyzing, and making life adjustments. Avoidance involves disconnecting from the problem, which feels good in the short term, but leads to repeating the same dysfunctional behaviors over and over again in the long term.
Doubt, unforgiveness, and busyness are behaviors related to avoidance. Exploring these dynamics can be quite difficult. Avoidance patterns can become like habits which are designed to reduce pain. Therefore, avoidance patterns can become like an addiction. For this reason, we often need help discovering and admitting we are avoiding issues in our life.
Listed below are Scriptures that speak to each avoidance category. Our hope is that God's word will help us identify avoidance habits in everyday life.
In our next article we will focus on the biblical account of Jonah, a prophet who ran in the opposite direction of God's will. The story of Jonah gives us insight into how we often blame others first and resist acceptance of God's call on our life. Acceptance of God's word and our purpose in life is vital in developing Psychological Flexibility. Join us next time for how the story of Jonah reveals how we can overcome the struggle with avoidance and on the path of developing Psychological Flexibility!
God Bless!
Richard Hoffman Ph.D.
Clinical Director
Christian Counseling Associates