What are Your Psychological Milestones in Life?
A "Milestone" is literally a roadside marker that lists the distance to a location.
Figuratively, "Milestones" refer to psychological markers created by significant events in life that leave an emotional imprint. These imprints or memories are brought to the present when recalled through "triggers" in your environment. Psychological milestone can be related to positive uplifting events. Unfortunately, these markers can also be formed by painful memories.
Milestones can often be related to traumatic life events. Trauma occurs during events that are impactful enough to shock our psychological system. When an event like this touches our lives, it sets in motion a behavior chain that triggers memories of the original damaging event. Traumatic memories form psychological milestones that we consciously or unconsciously avoid, due to their painful nature.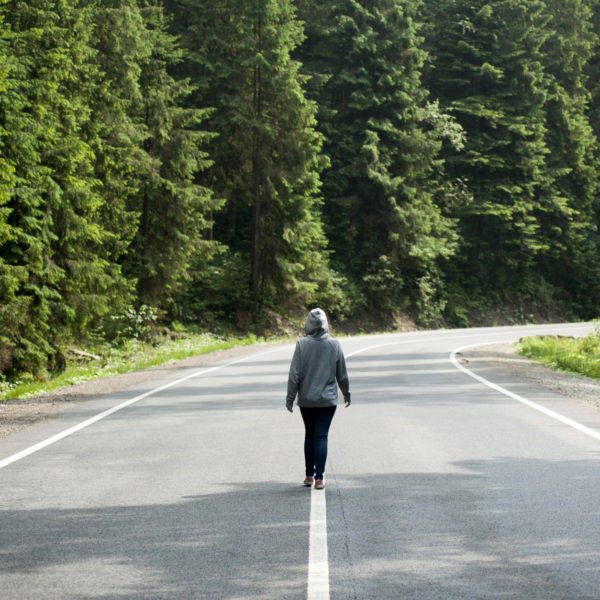 Milestones are Psychological Turning Points in Life
Milestones can contribute significantly to the development of your overall personality. Over the course of time, milestone events can shape our ability to develop trust, intimacy, and self-concept (i.e. self-esteem). It can shape the way we express feelings. Milestones can also influence how we express sexuality, or how we view authority in our life. It can even distort or shape our concept of God. These events are times in life in which we experience emotional growth or psychological or spiritual damage.
The Past has Meaning in Terms of the Future
Reflecting on our past may help explain why we are presently suffering, but we must not use it as an excuse to remain stuck in dysfunctional, harmful ways of life.  We previously explored the concept of behavior chains (see article here), and how people, places and things can trigger emotional and behavioral habits. Milestones events are connected to "triggers" and can be a major player in how we form emotional and behavioral habits.  Gaining an understanding of how these connections affect us produces increased self control and personal growth.
Encouragement
"No temptation has overtaken you but such as is common to man; and God is faithful, who will not allow you to be tempted beyond what you are able, but with the temptation will provide the way of escape also, so that you will be able to endure it."
1 Corinthians 10:13
It can be tempting to give in to challenging problems like depression, anxiety, or addiction. We can be tempted to accept or settle for dysfunctional situations in marriage and family relationships until they reach a crisis point. At Christian Counseling Associates, we have witnessed that everyone struggles with some type of dysfunctional problem or situation. Many have fought back and resisted the temptation to be defined by these problems. So can you!
Today's step toward freedom is to recognize the negative psychological milestones that shape your life. Our Life Milestones Journal activity is a great way to organize these events and start to overcome their impact. At Christian Counseling Associates (CCA), we can help you identify and understand the connections that psychological milestones have to your present challenges. Need help? Don't take the journey alone! Share this exercise with your counselor at CCA.
CLICK HERE for Life Milestones Exercise